Services provided by City Tours Europe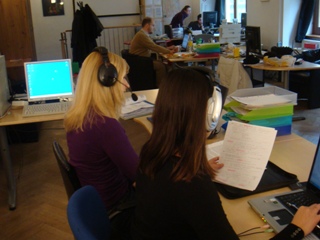 City Tours Europe is a very versatile company with many various activities in the fields of tourism, languages and culture. We are very proud to be a multilingual and multicultural team that do not regard only their own country, but the whole European continent as their fatherland. We are staunch Europeans and thanks to our services, we would like to contribute to making Europe a little closer. This is why we are making our best to make freedom of travel even more accessible to our customers by making easier the booking of tourist services in every European countries. To make it clearer, our actual activity is to help outgrowing language and culture related boundaries in Europe while saving time and trouble to our customers.
Business divisions of City Tours Europe
This company philosophy of ours finds expression in the following services:
More information about City Tours' services?
Have we raised your interest? Would you like to get more information about the services provided by City Tours Europe? Then we are looking forward to your email at !