Planning and organization of incentives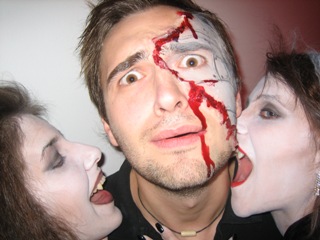 Apart from our services in the field of travel organization, we also offer the planning and organization of tailor-made incentives, perfect for any kind of company event. When planning our incentives, we make a point of adapting exactly the kind of incentive and its contents to the wishes and needs of our customer, so that the incentive can really reach its aim. Yet in the realization of the incentive, the details are given top priority, for planning an incentive is sure a challenge, but no work of art. The real art is to turn the creative ideas from the planning phase into reality in such a way that even the most unusual parts of it seem perfectly natural - and that's exactly what we are good at!
Places available for our incentives
Please note that we do not yet offer the organization of incentives all around Europe. We take each incentive very seriously, this is why we only act as incentive agency in places that we know perfectly, much better than the standard touristic level - as well as the best local organizers. Basically, the area in which City Tours Europe offers the planning and organization of incentive is as for now (April 2010) limited to Austria, Bavaria, Trentino and Veneto - so to say the "heartland" of City Tours Europe, around which employee know themselves just as well as around their own home country / region, and where we do not only know the standard and most famous venues, but are also able to produce and carry out a large number of original ideas for unique incentive programmes. We keep expanding our "heartland" however, especially by recruiting highly-qualified staff all around Europe for incentive and event organization. If you consider organizing an incentive in a particular region other than Austria, Bavaria, Trentino and Veneto and are looking for a reliable event agency, then please do not hesitate to ask us all the same: first, it can be that we have added a new region to our incentive catalogue and have forgotten to update this page; what's more, we will at any rate be able to recommend a reliable partner that will be able to organize your incentive event in the region where you want it to be!
Hoy to book an incentive by City Tours
If you are interested in getting a tailor-made offer from City Tours Europe for your very own incentive event in Europe, please send us your request at ; please be as precise as possible concerning the kind of incentive you wish and the aim it should reach, the number of participants you are expecting, the region and city where you would like it to take place and - if possible - your approximated budget for this incentive. We will answer you in very little time and let you know if we are in a position to make you pertinent incentive offers in the region of your choice - and if we are not, then we will recommend to you one of our reliable partners all around Europe.