Event planning by City Tours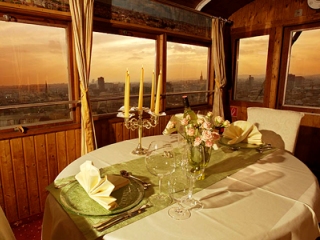 City Tours Europe's multiple know-how in the fields of travel organization, bus rental and incentive planning as well as our contacts and practical experience as an artist agency all meet in one other field of activity: the organization of tailor-made events and ceremonies. Please note that our offer as an event agency is not the same and not equally large all around Europe. In some cities, we can organize events for a couple or a small group - for instance romantic rendez-vous, stag nights or birthday parties - as well as bigger events for larger groups. in other cities, we organize events only starting from a certain number of participants, for example corporate events or wedding parties. In yet other cities, we do not yet offer event planning at all.
Where does City Tours act as an event agency?
If you want to know what kind of event planning we are offering in any particular city or region, please first select a country on the top of this page. Then either select a city / region or the menu item "event agency" or "event planning" on the left. If none of these menu items is available for the country or the city of your choice, it means that City Tours Europe does not yet offer event planning in this region. If you wish, you can of course contact us all the same: we should be able to recommend a reliable partner for your event.
More information about event planning by City Tours?
We are anytime at your disposal for further detailed information about the services provided by City Tours Europe as an event agency. Please just send us an email at - we are looking forward to reading from you!